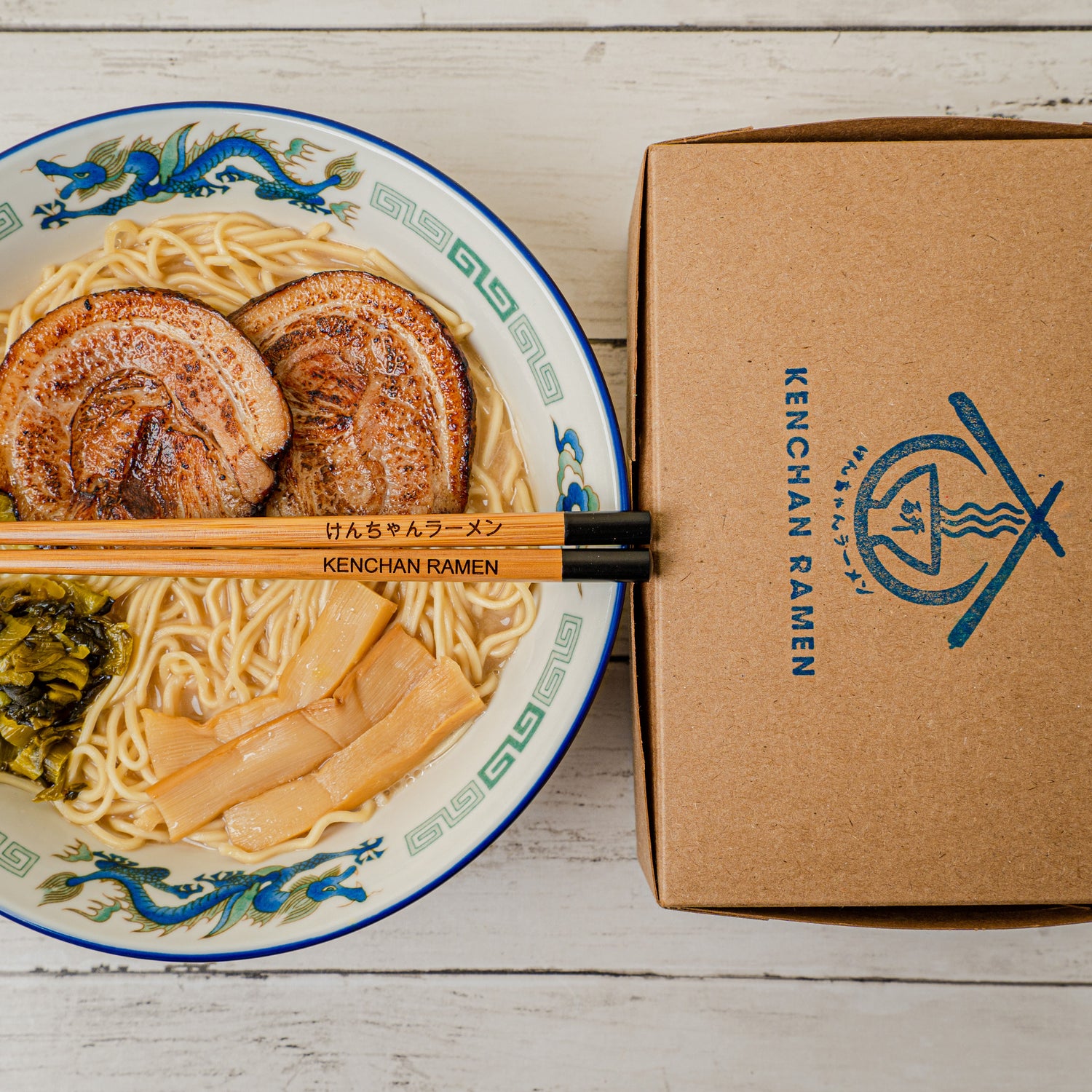 Easy-to-make and Delicious
Our ramen kits are carefully crafted using high-quality, local ingredients to ensure an authentic taste. With simple instructions, you can enjoy fresh and flavorful ramen in minutes. Elevate your dining experience with Kenchan Ramen.
Start Slurpin
Reimagining Ramen
Authentic Flavors

Experience the authentic essence of Japanese ramen as we meticulously craft our recipes using the finest ingredients.

Ready in Minutes

Simply follow the easy instructions, and within minutes, you'll have a steaming bowl of restaurant-quality ramen ready to be savored.

All the Flavors

Delight in our wide range of flavors and dietary options, catering to diverse palates and dietary needs.
Bringing Japan's Comfort Food to America
Kenchan Ramen was born out of a desire to share Japan's ultimate comfort food with American homes. Co-founded by Kenshi Kobayashi and Master Chef Motoki Teranishi, with over 40 years of culinary experience, our mission is to provide convenient and authentic "take home" ramen kits made with the highest quality ingredients sourced locally.
What our clients say
I haven't had ramen in 2 years since I've gone vegan & due to my gluten sensitivities, but that changed when I came across Kenchan Ramen at Studio City's Farmers Market. It's a weekly staple now & honestly the BEST vegan ramen I've ever had!

-Sydney

We never eat out at ramen shops after we've had their kits!

-Jeff

Kenchan Ramen is our Tuesday family dinner ritual. Our teenage son and daughter suddenly turn into ramen chefs and feeds all of us in 10 minutes!

-Wendy