Regular price
Sale price
$32.99 USD
Unit price
per
Sale
Sold out
Creamy. Hearty. Flavorful. 
The Tonkotsu broth that you love that is slowly simmered over 16 hours with a splash of shoyu base to complete the fatty yet silky full-bodied broth. 
Most people associate tonkotsu with a very thick, heavy, and fatty broth. Our unique approach to the pork bone broth finds a medium between the hearty pork and refreshing shoyu to keep you on your toes.
2 servings of tonkotsu soup base, 2 servings of fresh noodles, 4 slices of tender pork chashu, 2 packets of pickled mustard greens, 2 packets of bamboo shoots, 2 packets of corn and 2 packets of black garlic oil 
 Fresh for 5 days refrigerated, up to 1 year frozen
**Allergen Notice:  Soy, Wheat**
**Eggs & Green Onions Not Included**
Ingredients- Noodles (Wheat Flour, Water, Wheat Gluten, Kansui) Soup Base (Water, Pork Extract, Salt, Soybean Oil, Sugar, Chicken Broth, Soy Sauce, Vegetable Extract, Yeast Extract, Shiitake Powder, Kombu Powder) Pork Chashu (Pork, Water, Soy Sauce, Mirin, Rice Wine, Vinegar, Seasonings), Pickled Mustard Green (Mustard, Soy Sauce, Salt, Tumeric) Bamboo Shoot (Bamboo Shoot, Water, Soy Sauce, Salt) Corn, Seaweed, Black Garlic Oil (Palm Oil, Garlic)

Share
View full details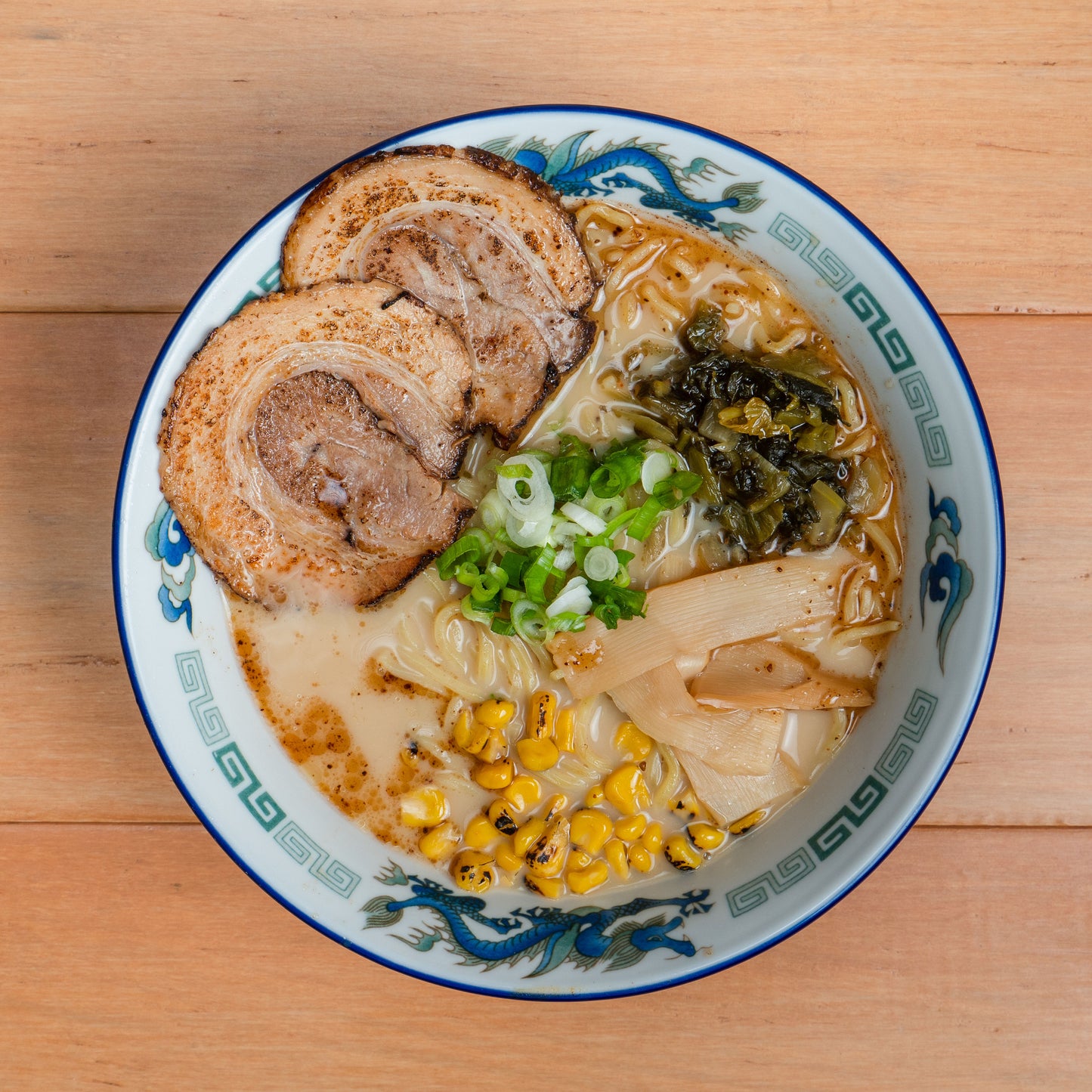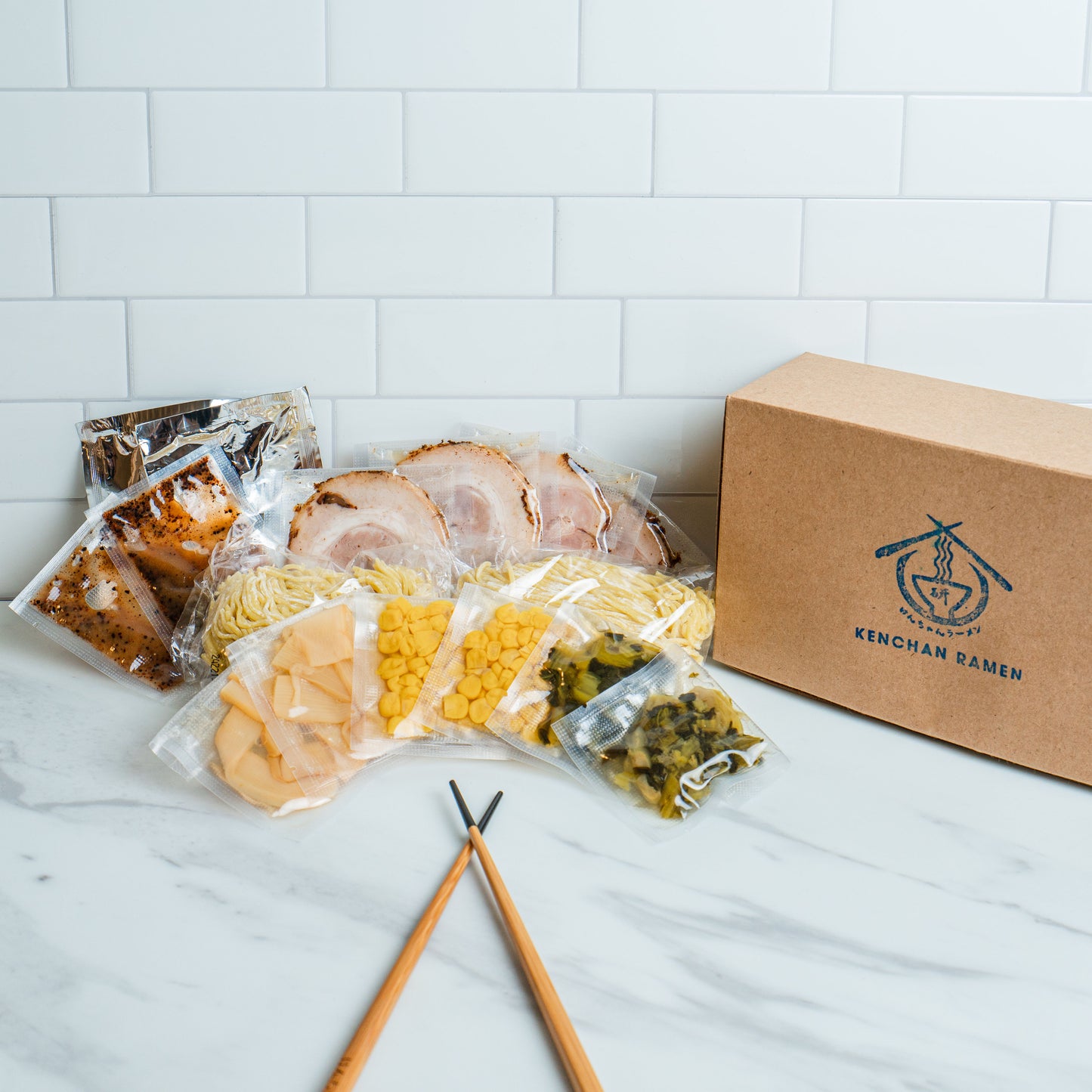 Sooo Rich In Flavor! The Best!
this is legit noodle craft
dang more than pleasantly surprised by the taste and ingredients. well worth the cost and effort to make. the shipping was a little something or other and the jell packs were exhausted, good idea to added the freeze immediately sticker.
thank you for putting the time and effort. most definitely will order again and again and again…….
Amazing Ramen
Packaged ramen kits don't really sound good but trust me it's definitely worth a try. Noodles are thick and taste fresh, broth is so flavorful especially with all the ingredients put together. My only complaint would be the chashu pork slices, they're good but I wish they would be a little more thicker but overall it's a very good ramen kit
Best ramen kit ever
I'm used to normal instant ramen wanted something more authentic and this flavor will blow your mind. It's properly packaged, the ingredients are FRESH, the taste is out of this world. I don't care how much the cost is I will never go back to the instant ramen ever again.