Regular price
Sale price
$32.99 USD
Unit price
per
Sale
Sold out
Refreshing. Kind. Versatile
Harmony in taste personified by the merger of ginger and garlic.  
The clear broth will give you a warm and gentle umami filled embrace that will remind you of curling up in your blanket on a rainy day. The carefully selected toppings will fill you up without the fattiness and acidity of traditional ramen, leaving you feeling rejuvenated.  
Two servings of ginger garlic soup base, fresh noodles, sautéed mushrooms, blanched spinach, lotus root (renkon), and onion ginger oil. 
Fresh for 5 days refrigerated, up to 1 year frozen
**Allergen Notice: Soy, Wheat**
Ingredients- Noodles (Wheat Flour, Water, Wheat Gluten, Kansui) Soup Base (Water, Salt, Garlic Paste, Sugar, Soy Sauce, Salt, Yeast Extract, Ginger Paste, Onion, Garlic Powder, Toasted Onion Powder, Ginger Ground, Red Pepper Powder) Mushrooms (Organic Maitake, Organic Shimeji, White Mushrooms, Salt, Extra Virgin Olive Oil, Garlic, Red Chili Pepper) Lotus Root, Spinach, Onion Ginger Oil  
Share
View full details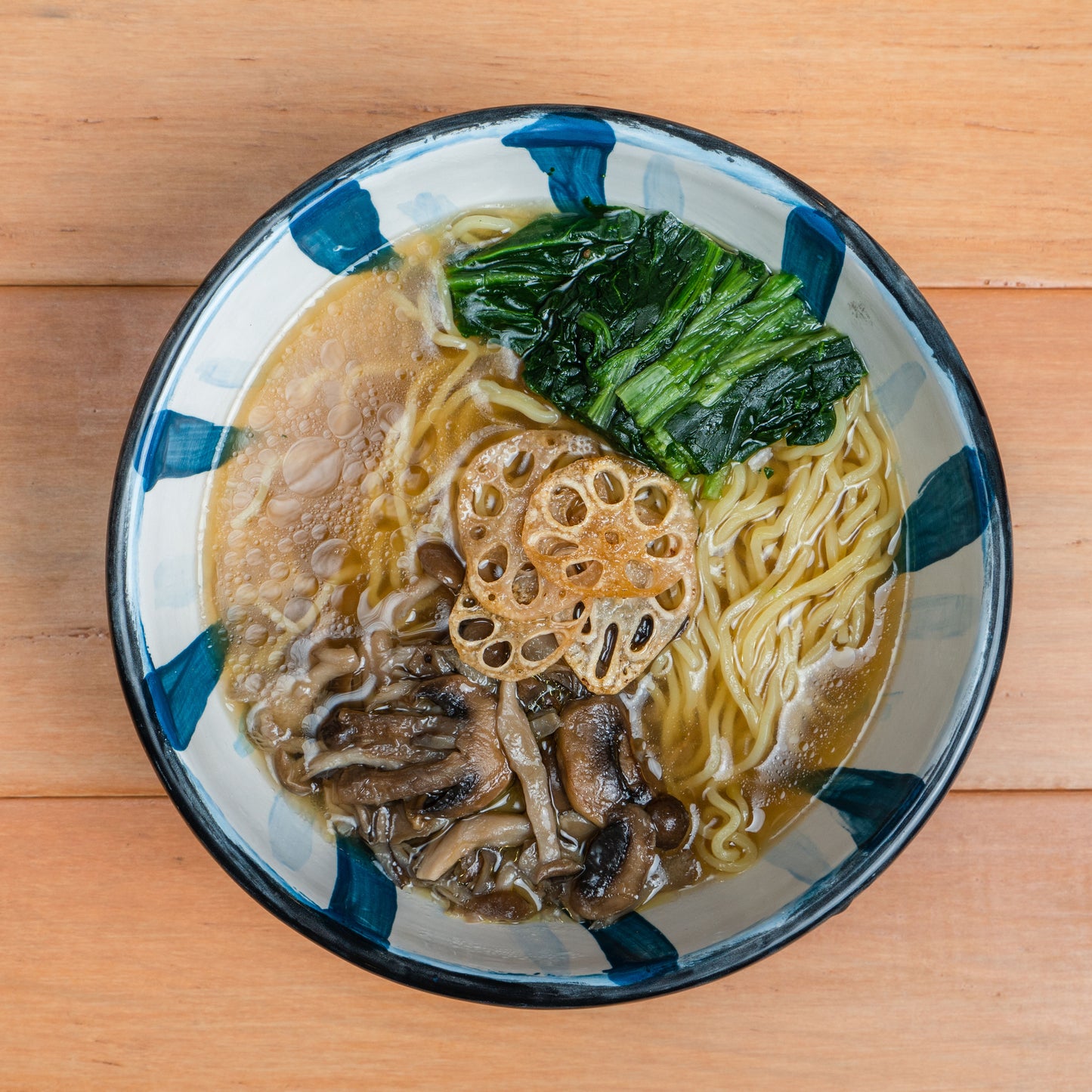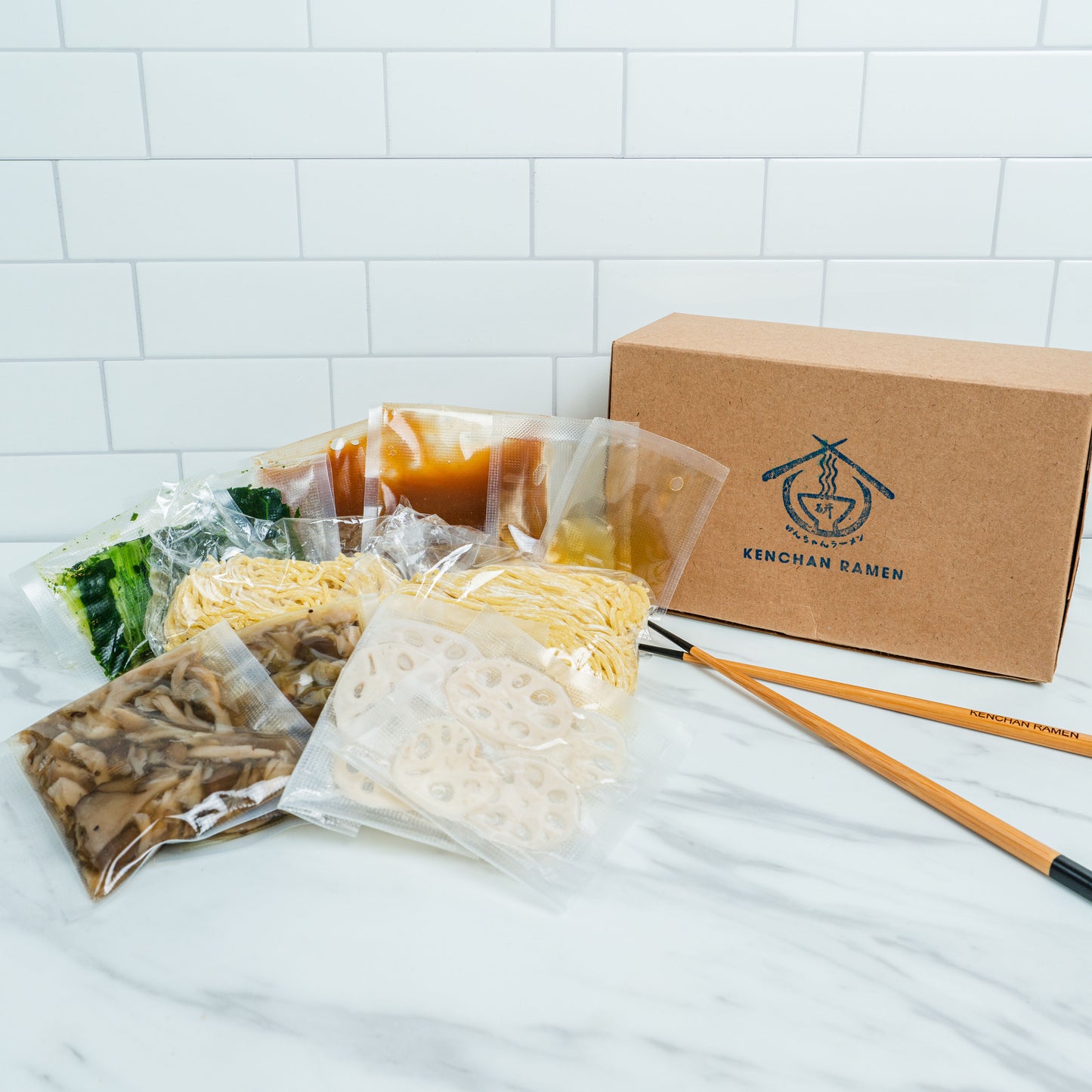 Delicious!
Don't hesitate! It is delicious! Im so glad I got some.
absolute great flavor
as good as it gets. limited places where we live and not one tops this
Absolutely fantastic flavor!
These Ramen kits went far beyond my expectations. Perfectly packaged no measuring needed. The flavor was high end restaurant quality. I'm hooked!
Delicious, quick, and easy!
We discovered Kenchan Ramen at the Studio City Farmers Market and were totally sold after our first sample. The shio broth is rich without being too salty and one of the best shios in this area. The kits make dinner super easy and I love that it includes fresh vegetables. We heat up the vegetables with a little bit of sesame oil while the broth and noodles cook. My kids always ask for these noodles and easily finish one serving on their own. The kit has been a working mom's lifesaver!
not vegetarian/vegan, but still love this stuff!
Easily the most unique flavor of all the current Kenchan kits. Nobody else is doing actual shio ramen, let alone such a unique kit that uses onion/ginger oil and lotus root.
The bowl is light and fragrant, and really balances the savory and unctious garlic flavor with bright, grassy veggie/gingery notes well.
I regularly eat meat, but still get a few of these kits when I want something less heavy/rich than a tonkotsu bowl. They're that good!